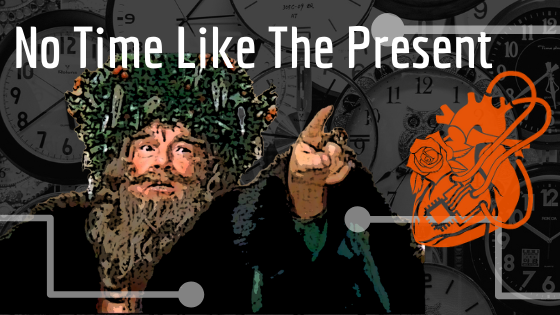 In case I hadn't mentioned it before my work in progress film "A Bionic Holiday Ballad" is a mental health allegory. Sure, it's also a musical sci fi adaptation of the Charles Dickens classic A Christmas Carol, but I've put a Borg Queen spin on it and focused on what can be learned from the original story about mental health. This weeks mental health lesson can be learned from the Ghost of Holiday Present. In the story he teaches our protagonist a lesson in mindfulness through song.
In my recent experiences with cognitive behavioral therapy, I've found that practicing mindfulness and being grounded in the present moment helps alleviate my anxiety and depression. It first occurred to me to use the Ghost of Holiday present as a metaphor for mindfulness a couple years ago as I was re-watching A Muppet Christmas Carol for the gazillionth time. I thought to myself, "Self, this ghost is just so full of joy that it's infectious, and by his own admission his mind empty and filled only with the here and now. Perhaps being grounded in the present could help pull me out of my depressive and anxious thought patterns?"
This past week I worked on writing and incorporating a new song into my screenplay called "No Time Like The Present" sung by you guessed it...The Ghost of Holiday Present. Here's an excerpt of the scene from the script. WARNING: Does contain some spoilers.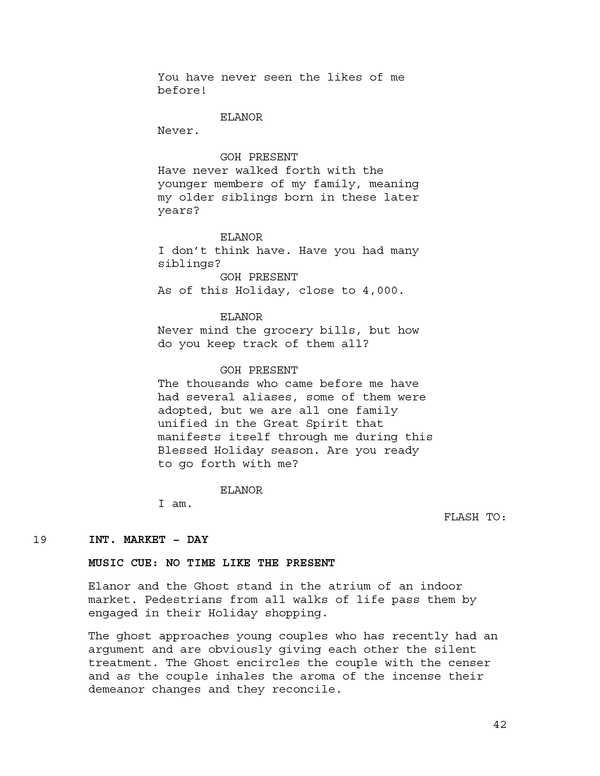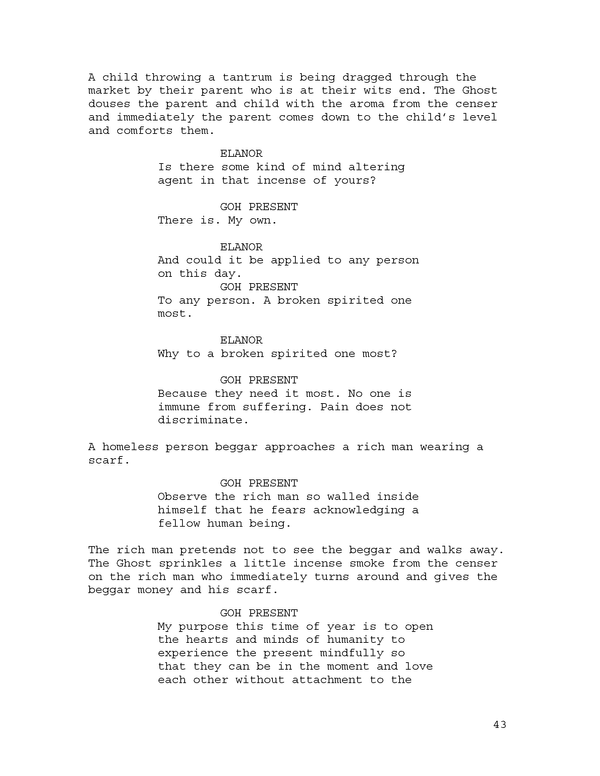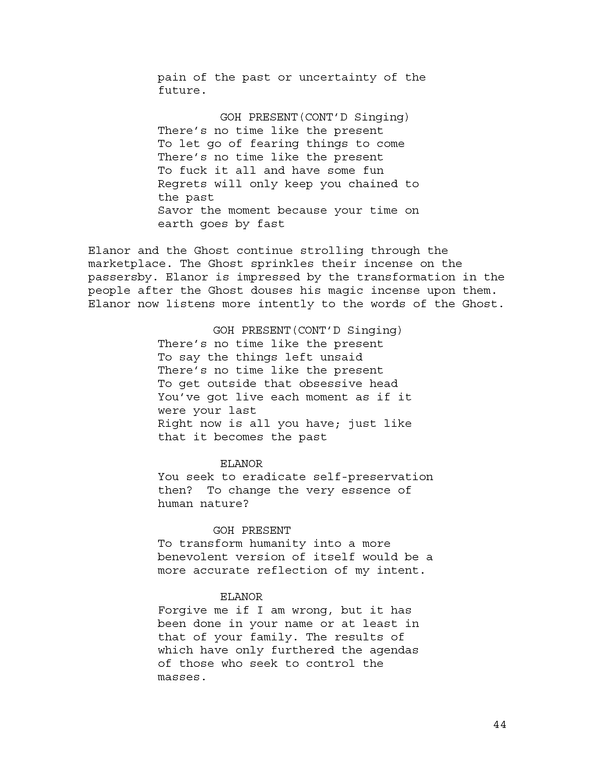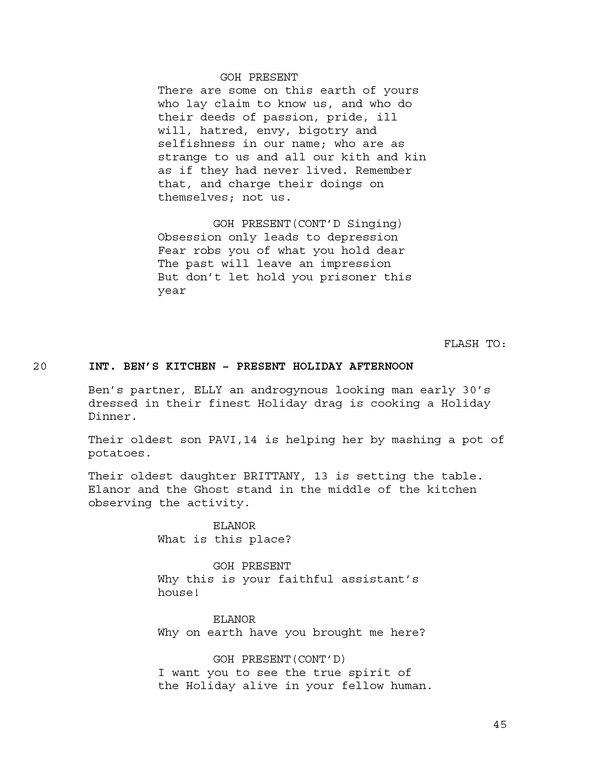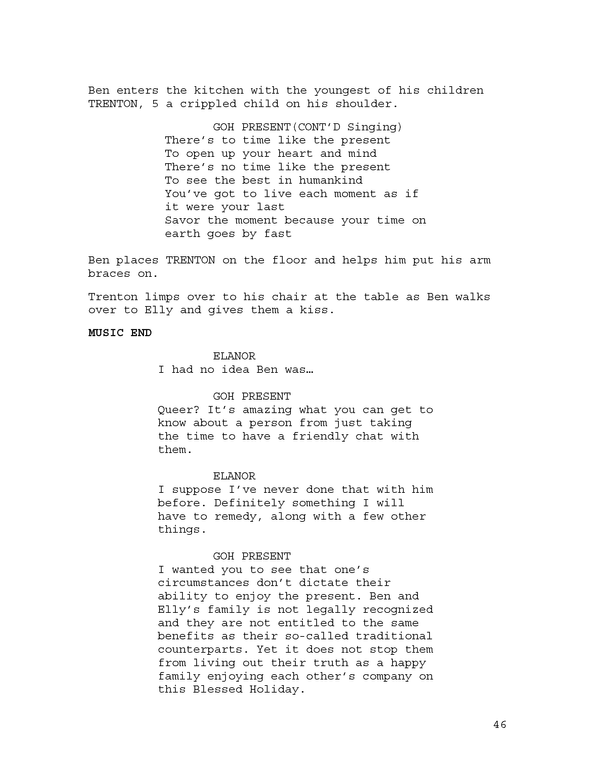 Now that you've had a little taste of what I'm working on, perhaps you'd like to get more involved in my creative process? I'm offering subscriptions with monthly tiers of $2, $5, and $10. Proceeds go to help finance my creative works and you get exclusive access to my secret behind the scenes blog. Plus, you get to help me make creative decisions, have monthly video chats and free physical merch items like prints of my illustrations and artwork. Please consider subscribing as it helps me continue to make new and exciting content.