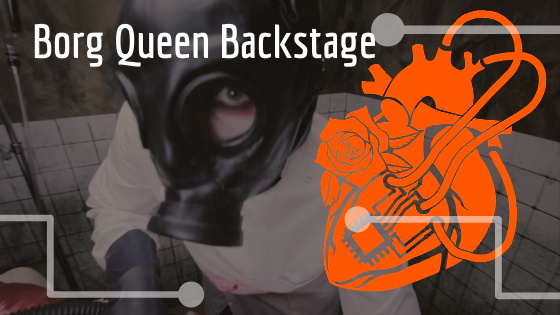 I've decided to start a micro patronage monthly subscription to help fund my ongoing projects. I sent out an email but I don't think the way I communicated what I was doing was entirely clear, so I'm going to be blunt. This is the Borg Queen version of Patreon. Subscribers pay a monthly subscription fee of $2, $5 or $10 and get rewards and access to my behind the scenes life. With live shows not being a thing right now this is the best way to support artists and and also get the opportunity to interact with them. In my $10 tier I'll be doing one on one video chats with subscribers and it'll be a great opportunity for me to really get to know my audience so I'm quite looking forward to it. I've made this video outlining how my subscriptions are going to work.
I'm hopeful that my audience appreciates what I do and wants to support my craft, but even if I don't get a ton of subscribers I'm still going to stay the course because ultimately I do this project for my own benefit. I'm thrilled that others have benefitted from me sharing what I do, but it orginally started as a form of art therapy for me and it will always remain that way.
I do other creative work like currently working in the art department on a new Disney series The Mysterious Benedict Society, and of course there's my nautical art, but it's not the same as Borg Queen. Borg Queen is an expression of the deepest recesses of my inner being. It's not everyone's cup of tea, but enough people are touched by it and enjoy it that it's still worthwhile to share it with the world.