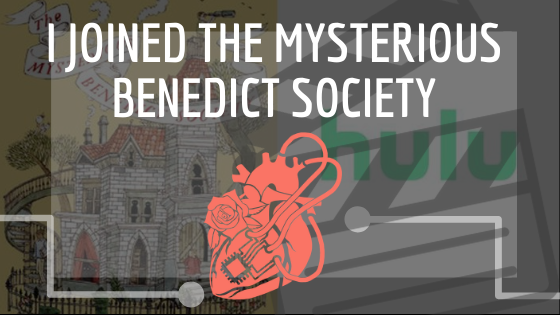 For those of you wondering what the heck the Mysterious Benedict Society is, it's a popular youth adventure series of novels by Trenton Lee Stewart that Disney is making into a TV series starring Tony Hale, Kristen Schaal and Ryan Hurst. I have been hired by said TV series to work in their Art Department. I was technically hired way back in March, but a week into production we had to shut down due to the coronavirus pandemic. Now we're back and I'm stoked about the opportunity to get to learn from some of the best! I specifically took this project on because I knew the production design would be really fantastical. From a purely visual standpoint there's nothing like it right now on TV, so it's going to have a definite novelty factor.
I've been back at it about a week now and I've already learned a shit ton of workflow ideas to implement on my own film and video projects to move them along more efficiently. I'm also learning some new set design software programs which is really great too. My ultimate goal however is to do a really solid job production designing my Borg Queen film "A Bionic Holiday Ballad." I'm really blessed that my office is right next to the production designer, Michael Wylie. He's a pretty cool dude and I'm already learning a lot from him.
I unforntunately can't divulge too much about what I'm working on with The Mysterious Benedict Society, but the really important thing is that I'm getting to apply all the lessons I'm learning to my Borg Queen stuff. This first episode we're working on has been a huge learning curve for me.
I'm not gonna lie, I'm pretty exhausted because we're working 10 hour days and I'm still very much committed to diligently carrying on with my chronic health condition management program which involves physio exercises 3 times a day, acupuncture, swimming 3-4 times a week, weekly chiropractic sessions, weekly kinesiology appointment, weekly counselling appointment and 2 nights of support group meetings. Working and taking proper care of myself is more than a full time job!
On the plus side, my mental and physical health hasn't been this consistently good in well over 4 years. For a couple years life was just throwing one traumatic thing after another at me. I hit some really low points and it felt like there was no light at the end of the tunnel, but slowly I've been coming back. It feels great. Part of the process was letting go of some really unrealistic expectations I placed on myself and other people, but a really big and crucial part was learning to be kinder to myself. I know this pandemic has been really tough on a lot of people and it certainly has presented me with some challenges too, but one thing it really put into perspective was how important taking care of our health really is.